Bringing Solutions To Help You Remodel Your Home
1stAffordableContractor in Garden Grove, CA provides excellent-quality home remodeling solutions for clients in Orange County. Our goal is to help you transform your home into a place that will suit your lifestyle and needs!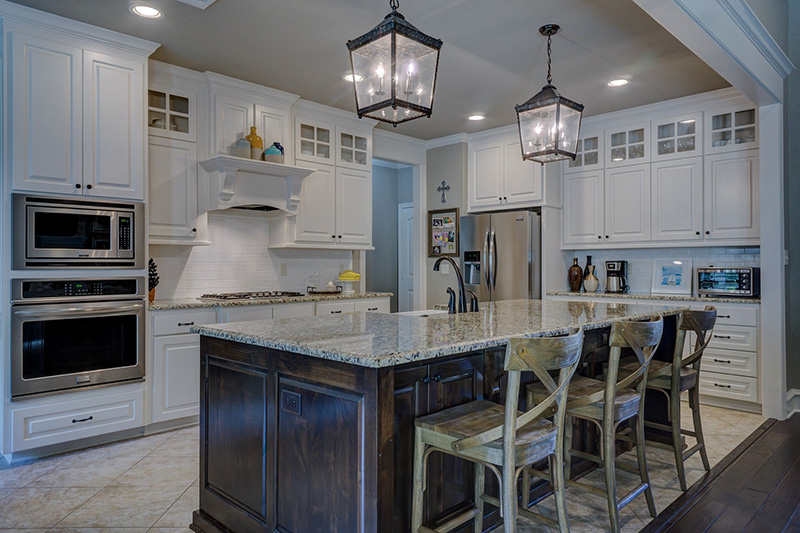 A kitchen redesign is one thing that every homeowner might consider when owning a home, and is probably the most beneficial investment when considering both everyday uses as well as improving its resale value.
The kitchen remodeling project is something that needs to be planned well while taking its dimensions and configurations into consideration. It usually involves taking an in-depth examination of cabinet space and areas where appliances and equipment can fit and making it a dream kitchen.
Plans created by designers, architects, or experienced home design specialists may also require a significant spending budget. However, most owners also know that spending money on kitchen renovations is an effective way to boost your home's value. This is why we always try to reduce your costs and if we can design everything in house, you will save significant amount. This can either be put back in your pocket or used on other things you want to do.
Larger plans usually require higher budgets and most clients may find the process to be an overwhelming one. Fortunately, we believe that a kitchen is an essential space for gatherings, so we'll make sure to work closely with you for the best results.
We remodel a lot of kitchens and bathrooms. We realize everyone has there own budget and we will do what we can to keep you in yours. Regardless of your plans, we've got your back!

Kitchen Doors and Drawers
We have three main styles of kitchen doors and drawers. For each door front and drawer front style, we show the various textures and colors that you can choose from.

Kitchen Countertops
The countertop has a big impact in terms of the look and feel of your kitchen. We have the latest quartz, natural stone, engineered stone, and high-pressure laminate countertops to complement your style and needs.
There are a lot of things to think about when selecting a countertop for your kitchen. Since each material has its own pros and cons, you'll need to consider your choices from both a functional and a visual perspective.
Kitchen Sinks
We have curated a range of sinks, all of which can be put into any of our countertops. We offer both dual bowl and single bowl sinks, the latter of which are the current trend.

Kitchen Handles and Pulls
We have a collection of handles and pulls to match our beautiful cabinets and door and drawer styles.
Kitchen Faucets and Soap Dispensers
We have a wide range of faucets and soap dispensers, all of which can be incorporated within our sink range, providing practicality in a range of designs to suit your kitchen.

Kitchen Disposals
We possess a varied range of disposal systems installed under the sink area, all of which come with operational buttons set stylishly within your countertop for ease of use.

Kitchen Accessories
Our range of accessories can provide storage solutions for your kitchen cabinetry, maximizing space and ease of use.

Kitchen Drawer Boxes
The drawer boxes we offer are beautifully crafted and are built to carry heavy loads.
Let's face it, there is a lot of old plumbing out there and some shotty work. The difference between us and others is that we think long term. What is long term to us you ask? It's doing the job so that you don't have any future issues and doing the job right the first time. This way you enjoy the work without issues and having us to comeback and re-do anything.
I would rather us take the time and inspect everything and find the issues before they become issues. Yes that's right, we care. It's not about cost, it's about the value we bring. I don't want you as a 1 time only customer, I want you as a lifetime customer.
We consistently deliver top quality workmanship. If your looking for super cheap work, look elsewhere. Remember the saying, "Cheap labor isn't skilled, Skilled labor isn't cheap" you get what you pay for..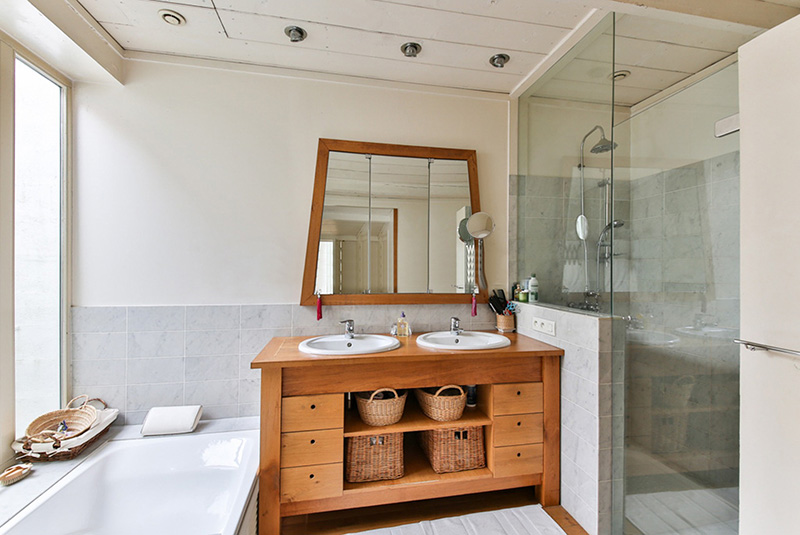 Professional Bathroom Design Contractors
Out of all remodeling projects, few can provide the benefits of a bathroom redesign. Remodeling the bathroom is a great way to add real value to your home. In addition, it will increase happiness for you and your family.
What Are the Benefits of Remodeling Your Bathroom?
Bathroom remodeling can be your opportunity to express your individual sense of style. If you are remodeling your home, the bathroom will definitely be a high priority.
Your bathroom should be comfortable, attractive, and functional. After all, it also serves as a comfort zone within your home.
Things You Should Consider Before Remodeling Your Bathroom

Plumbing
Residential plumbing typically uses 1½-inch pipes for drains. You'd be surprised how much gunk and hair go down that drain. The larger the drain, the less likely it is to clog.
The cost difference to upgrade to a 2-inch drain is practically negligible, and unless your framing doesn't allow for it, you should consider increasing drain size to 2 inches in sink and shower since we typically like to replace everything as we don't want you to have issues when we are gone and you have better performance.

Lighting
Recessed light fixtures throughout your ceiling can brighten up the room. Include one or two in your shower with the proper shower trim. You can also install a dimmer switch so you can adjust the mood in your bathroom.
You'll also want to consider how you'll be using the mirror in your bathroom and whether you want aesthetic or functional lighting. Whether you're applying makeup or shaving, properly placed fixtures go a long way to help you see what you're doing close up.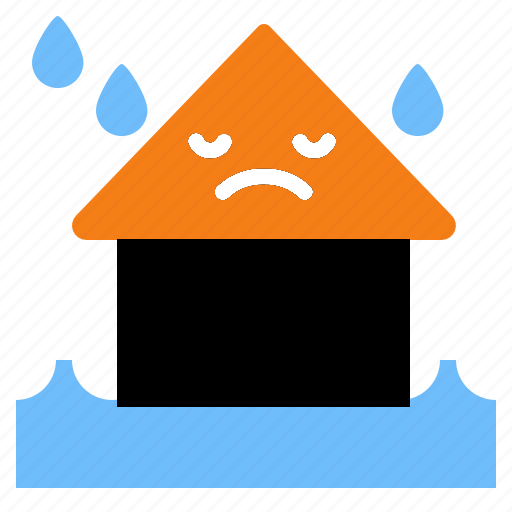 Waterproofing
You may think why talk about this? Waterproofing is SUPER important. Believe me when I say I see a lot of waterproofing failures and really poor work that costs property owners thousands of dollars.
The stuff we use is not available at your do it yourself stores. Its used in major hotels and other commercial buildings. Its modern technology, NOT old school techniques. That's why we offer a 10-15 year warranty (add) thru our waterproofing manufacturer. It's the best warranty from any manufacturer only available thru factory trained contractors like us. I am a certified WEDI Pro installer, that is why I can offer the warranty.
We take factory training from multiple companies. We are always trying to install not only the best product, but also install the way its intended. Do yourself a favor, call us, you will be glad you did.

Shower Windows
This is a great feature if done properly. Most waterproofing professionals, don't typically get overjoyed to see a window in a shower, however the reasons to have one outweighs the risks of the past.
Before using the old school methods there really wasn't a super good way to make the window waterproof, it was best done with putting the window away from where water is going to hit it and angling the tile so what drains the right direction.
Now with Modern technology waterproofing, we are able to bond the waterproofing directly to the window, thus reducing water seepage that would occur from the past. Rest assured, if this is what you want, we will do it right for you.

Bathroom Costs
Cost depends on so many factors, that we cant simply give a square foot price and if some company says they can, I wouldn't trust them and here is why. There is the what you can see costs such as tile, shower enclosure, cabinets, paint etc.
There is also unseen costs such as prior damage whether by water, termites or poor or missing framing, or improper installation techniques of old plumbing, old plumbing upgrades and structural strength not to mention other factors such as the people using the bathroom and their specific needs.
There is no one size fits all. Since bathrooms should last along time, we try to future proof it. If you plan to live there along time, you may need more attention to seats, size and comfort, grab bars, wheel chair access, etc.

Shower Floors
Larger tiles are typically more difficult to slope properly. Unless they're textured, they'll end up being a lot more slippery since the grout lines are further apart.
Smaller tiles, whether textured or not, offer more traction and are typically the norm for shower floors.

Drawer Storage
Consider installing a vanity with drawer storage instead of doors. Drawers are easier to access and easier to organize. They can be cut out around the plumbing and can be designed larger to accommodate large items.

Showers or Tubs
When considering a bathtub or a shower-only option, ask yourself how many baths you take a year. You need to keep in mind that you aren't renovating your home for a future buyer, but rather for yourself.
Even if you're planning to live in your house for only five more years, it's worth it to do it for yourself. Besides, there's no guaranteed way to tell what will appeal to a future buyer.
Additions and Renovations
Doubling the size of your house with a new addition is not identical to putting a second bath in that small back bedroom, but the steps in the process essentially match. The bigger the project, the more time, money, and headaches are involved.
After you have a thorough understanding of your existing house, you are equipped to think about renovation ideas. It's time to define the task and to put some notion of what you want to do on paper.
You need to decide whether the task consists of adding new spaces, improving existing spaces, or putting unused spaces to use. Perhaps you're undertaking a few home additions, finishing an old project, or converting a space into something more livable.
Regardless of the scope of your project, the first step is to decide what you want and need. The next step towards actual construction will be to create plans that conform to the requirements of local building ordinances.
Moving toward those plans, you need to make numerous subjective decisions about style and materials and answer a multitude of questions for yourself or your architect, designer or contractor. At this stage, you should be able to describe in a sentence or less the nature of the remodeling you would like to have done.
Much more can be said about size, configuration, style, finish, and other details, but in the simplest possible terms, how would you answer a friend or neighbor who asks about your plans?
Get More Breathing Room
When your home doesn't offer enough space anymore, it can start to feel claustrophobic. If that happens, you have the option to add more.
Compared to moving to an entirely new home, renovating your house to add an extra room or two has some tangible benefits, including:
By hiring an expert home addition contractor, you wouldn't need to leave the home you still love. You just have to let it grow with you.
What To Consider When Remodeling or Adding to Your Home?
We recommend making a list of the things that you don't like about your house or what is bothering you about it. Why isn't the space working for you? Is your kitchen big enough or does it need to be larger or more efficient?
The next step is to gather together images or ideas of spaces that you really like. Pinterest, magazines, and design or lifestyle websites can be helpful in gathering ideas.
Another helpful resource is talking with your friends and neighbors or an interior designer and the contractor about it. They may have some helpful tips. This step can help during the interview process when hiring the professionals who will work on your project.
One last thing to keep in mind is your maximum budget and what amount you are unable to go over. Hold 25% of that amount for unseen items.
What Is Pre-Construction Planning?
Pre-construction planning on a project is the process of deciding whether the project is feasible within your budget and your future goals for the property. It's the planning you undertake before you have any drawings, or the minimum amount of drawings, produced.
It's always good to plan for unexpected things that may come up which can push the project cost over your budget. Having an experienced professional on your team can help you anticipate unexpected costs.
One question to ask during your pre-construction planning is if there are any pre-existing conditions of your home or property that will drive up construction costs.
Best Roi Home Improvements In 2022
One sure thing is that the real estate market is complicated and ever-changing. What is considered appealing to buyers one day can soon be completely forgotten. Home improvements that were considered an intelligent investment one year can be a thing of the past next year. It can be challenging to keep up with the changes and know what to do and what to avoid doing. So today, we will talk about the best ROI home improvements in 2023. We will tell you what improvements you can make that will be a wise investment but won't be too expensive and empty your budget completely.
These were some of the best Roi home improvements in 2023
Landscape
Bathroom
Fresh paint
Kitchen
Windows
Add a deck
Building or Converting a Home office
Flooring
How Are Square Footages in Houses Computed?
Square footage includes all heated and cooled spaces. This is considered "gross square footage." It also includes the exterior wall frame and any brick.
What it doesn't include are decks, porches, garages, unfinished basements, or unfinished attics. We list the square footage for these items separately.
Finished attic square footage is calculated by the headroom greater height than five feet or more. You can use space less than five feet tall, but it will not be countable for real estate square footage.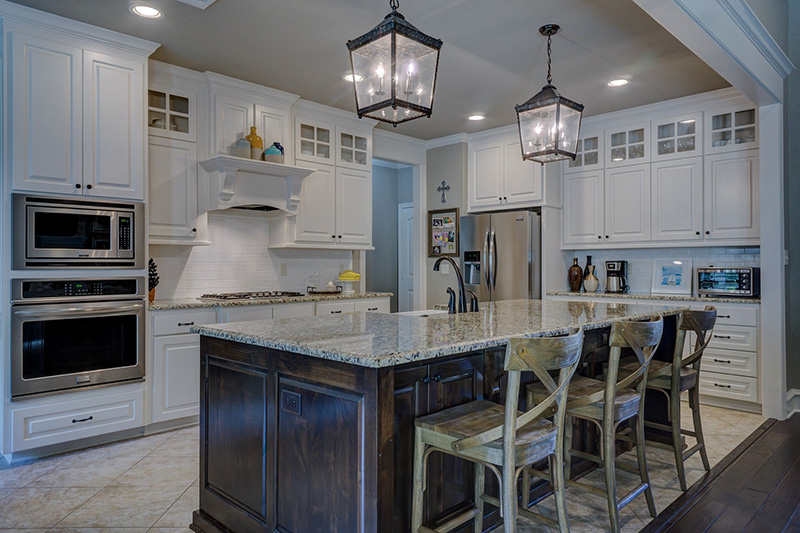 The first thing people notice is the outside of your house. It's the thing that draws their attention and makes them interested in your home. The exterior of your home is just as important as the inside. Start with cleaning and decluttering your yard. If you have too many things in your yard and garage but don't want to throw them away if it can be repurposed, consider investing in storage or having us build you a custom shed. Focus on the lawn or the overall look such as waterwise plants, desert theme, etc. Make sure there are no overgrown parts. Also, you can cause damage when cutting incorrectly. It would be wise to hire a professional mowing/gardening service. It's not expensive, and it will make your lawn look incredible. Then add some new potted plants and flowers, new shrubs. Nothing that requires too much maintenance but still makes the outside of your home look warm and appealing.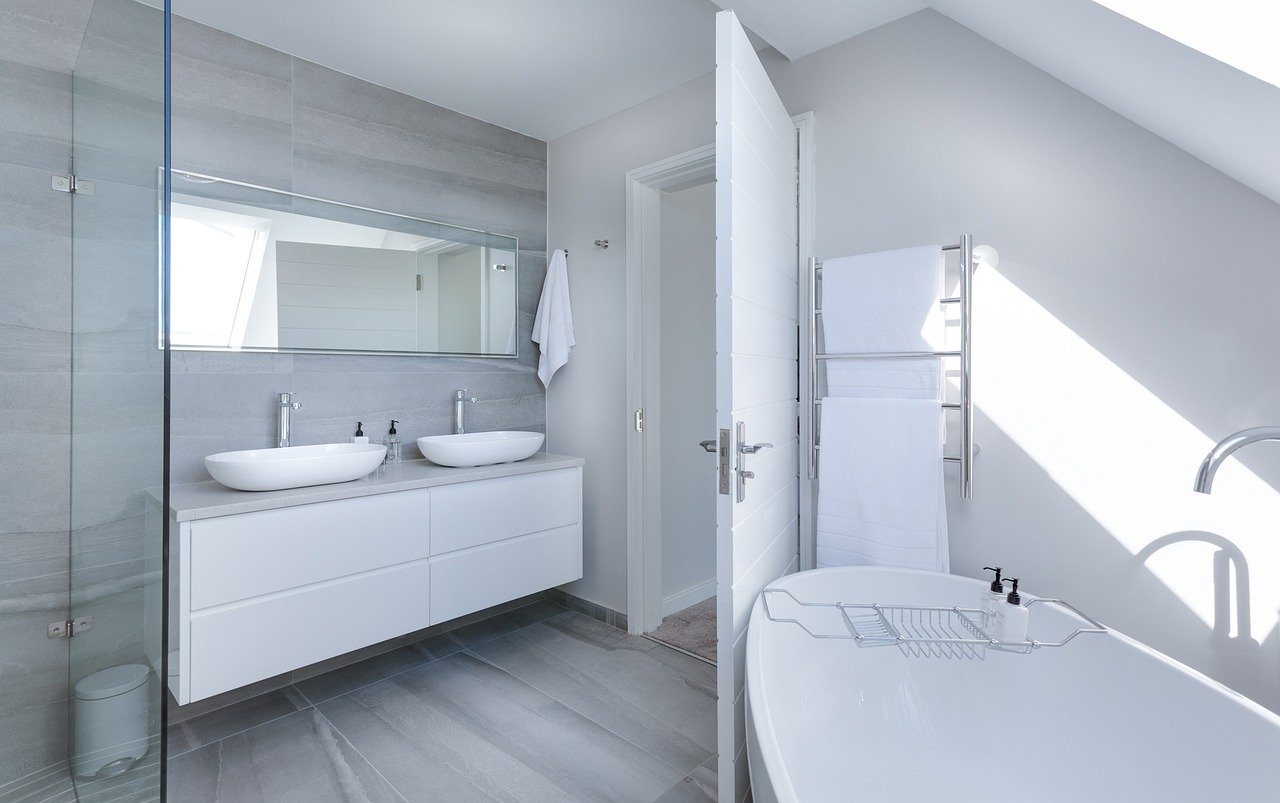 Let Us Know How We Can Help You
If you have any inquiries or concerns about our company or the other solutions we offer, drop us a line!